Home bakers stand out as personalized designers catering to customers' needs by attending and designing each order individually, whether it's related to cake design, icing, deserts, cake table setup for their grand or small occasion or just giving in to their sweet tooth occasionally.
I have been baking for last 2 years and selling Birthday cakes, Celebration cakes or Wedding Cakes ensuring that every order is freshly made for every individual customer. Thus, each and every product produced has an element of freshness, love as well as creativity adds Chayanika Sarma Founder of "CAKERS n BAKERS" located at Chandmari Colony in the heart of Guwahati City.
When I was young I attended few workshops to bake cakes and I loved with measuring out stuff, mixing the batter and beating the eggs and in a very short time keeping her interest and dedication she became successful when family and friends place orders to take my products for delivery across the city. Keeping the trend she felt it was the right time to tap into her baking skills to start her own business by taking orders and teach baking classes to encourage women empowerment and employment for others under the banner of "Cakers n Bakers ".
Apart from that she is a talented Dance teacher specializing with Classical & Traditional Bihu dances and is responsible for training students in dance technique and dramatic skills. The Ability to Inspire, keeping Dance as both a skill and a talent she runs her venture under the banner "NRITYANGANA NATRAJ DANCE ACADEMY".
Other Activities
With another co-founder, recently she have launched Multiple Intelligence Test (DMIT) based career, students, individual and parents counseling in Guwahati name as "BRAIN PATH COUNSELING." Keeping the present situation every parent wants their child to perform in multi direction other than the studies. So they put in numerous pressures upon their child. So with this venture will help our parents to understand their children birth potentiality or hidden birth talent to grow in the right direction. So that a individual or student can be guide and mentored in the right age to adopt the right learning methodology to perform in the all aspect of their life.
BAKING WORKSHOPS
Birthday cakes
Celebration cakes
Cupcakes
Tiffin cakes
Buttercream cakes
Desserts
Fondant cakes
Wedding cakes
Successful Participation's
Performed Traditional Bihu at World Culture Festival (DELHI) in the year 2016
Nominated by National Sangeet Natak Academy to perform Bihu in Jaipur in the year 2017
Interviewed in two You-tube channel about Her Entrepreneurial Journey
Invited by ASDM to provide baking classes under the skill entrepreneurship programs
Nominated and recognized by NEF college of management & technology as an immersing Entrepreneur.
Being invited by some of the institutes for training and as a speaker and also recognised and invited as a Judge and Juri member to Judge Bihu programs and workshops.
She is awarded with the title Bihu Kuwori, Bor Bihuwoti and Bihuwoti as well in the past years.
In classical form she have done Visharad in Bharatnatyam
Participate in Bihu competitions in every corner of Assam and Guwahati
Interviewed in TV channels
Being invited as an Assamese Anchor in several events
Associated as an Executive Member of "NEGSA" an NGO
Associated with "Village Development Society" an NGO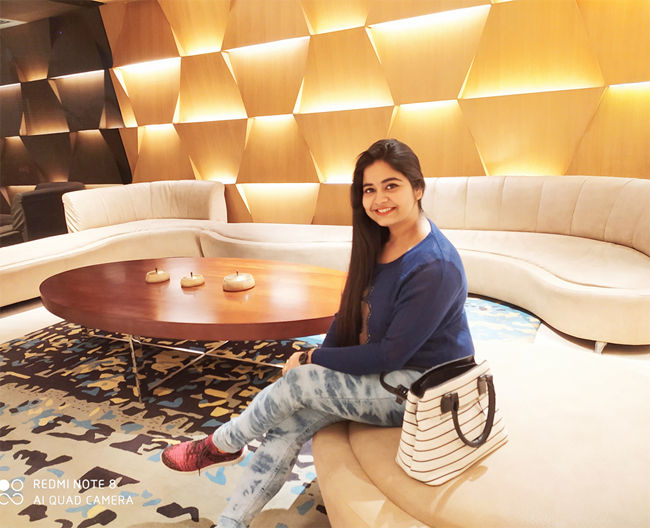 GALLERY
CONTACT DETAILS
Chayanika Sarma
Cakers n Bakers
#79 Flat 2 D, Pragati Apartment
Mamoni Raisom Goswami Road
Chandmari Colony
Guwahati-781003
Contact No-7002033360(M)
FB Page https://www.facebook.com/Cakers-and-Bakers-by-Chayanika-Sarma-105442860872789/
"NRITYANGANA NATRAJ DANCE ACADEMY" Pub Sarania Main Road,Rajgarh Road Bye Lane 4
"Brain Path Counseling" https://brainpath.in/