Dr. Manjusha Deka Saikia is a Psychotherapist & Motivational Trainer with more than 25 years of teaching experience in subjects related to Community Science, Community Health, Psychology, Social Work and Psychological Counselling. Born in Guwahati with vast experience in planning and executing programmes and working at the grassroot level, she is a resource person in subjects like Child and Adolescent development, Geriatrics and Women empowerment and Positive Mental Health.
She is qualified as M Sc in Human Development and MA in Psychology and a PhD holder in Psychology from Assam Down Town University; and a Post Graduate Certificate in Psychological Counselling from MIND India with certification from Christian Counselling Centre , Vellore. She has worked in educational institutions as a teacher and also as a student counselor. Past experience includes planning and executing programs and working at the grassroot level in a USAID assisted project undertaken by a local NGO. She has also worked with the counseling of trafficked victims. Has more than a decade of experience in staying in interior villages and working for Women Empowerment. She has been made a member of 'Internal Complaints Committee' under Sexual Harassment of Women at Workplace Act 2013 in the office of Deputy Commissioner of Kamrup Metro, Guwahati. She is the Founder and President of PRATIKSHA, a non-govt. organization in the gateway of Northeast, Guwahati founded by the vision & mission to work for all sections of the society and people belonging to all age groups.
Dr Manjusha Deka Saikia has been able to popularise and revive the art of Hand Embroidery , and market the products made at the NGO's Training and Production and Selling Unit at OK Land, Baghorbori, Guwahati.
OUR SERVICES
Counselling Clinic at 22, Sweetland, Baghorbari, Guwahati-37
Individual Counselling on prior appointment.
Training of Student interns in the disciplines of Social Work, Psychology, Education and Community Science. Child & Adolescent Counselling
Pre-marital and Marital Counselling
Life Skills Training
Suicide prevention campaigns
Parenting Workshops
Caregivers Training
Outreach Counselling – in Educational Institutions.
Research and Documentation.
PRATIKSHA Women Empowerment Unit: Training Cum Production Cum Selling Unit at H.NO.-14, OK Land.
Small Processing Unit under RKVY, Govt. of Assam ( Pickling Unit)
Hobby Centre-  Craft classes, Clay Jewellery, Paper Craft, Upcycled products etc.
Awards and Participation's
Participated in Assam Women Entrepreneurs' Conclave on 29 January 2018
Participated in a discussion in AIR, " Aideur Buloni "…Topic of Discussion was- Khamajik Kamot Mohilar Angkhogrohon ( Common Women's participation in work for social cause, on 6-3-2019.
Invited Special Guest at Women's Day Celebration by Deptt of Social Welfare, Kamrup Metropolitan District in Collaboration with Sakhi One-Stop Centre, on 14 March 2018.
Invited Special Guest and presented a paper on – Psychological Aspects of Managing Good Health, at CME on "Physiology for progress and Perfection" at Gauhati Medical College on 3rd November'2017.
Invited Special Guest and resource person at Teacher Training Programme organised by Inner Wheel Club, Guwahati East, at Nanda Mikir Prathamik Vidyalay on 2nd April 2019.
Participated in " Career Mantra" of Dy365 as subject expert in Psychological Counselling on 7-4-2019.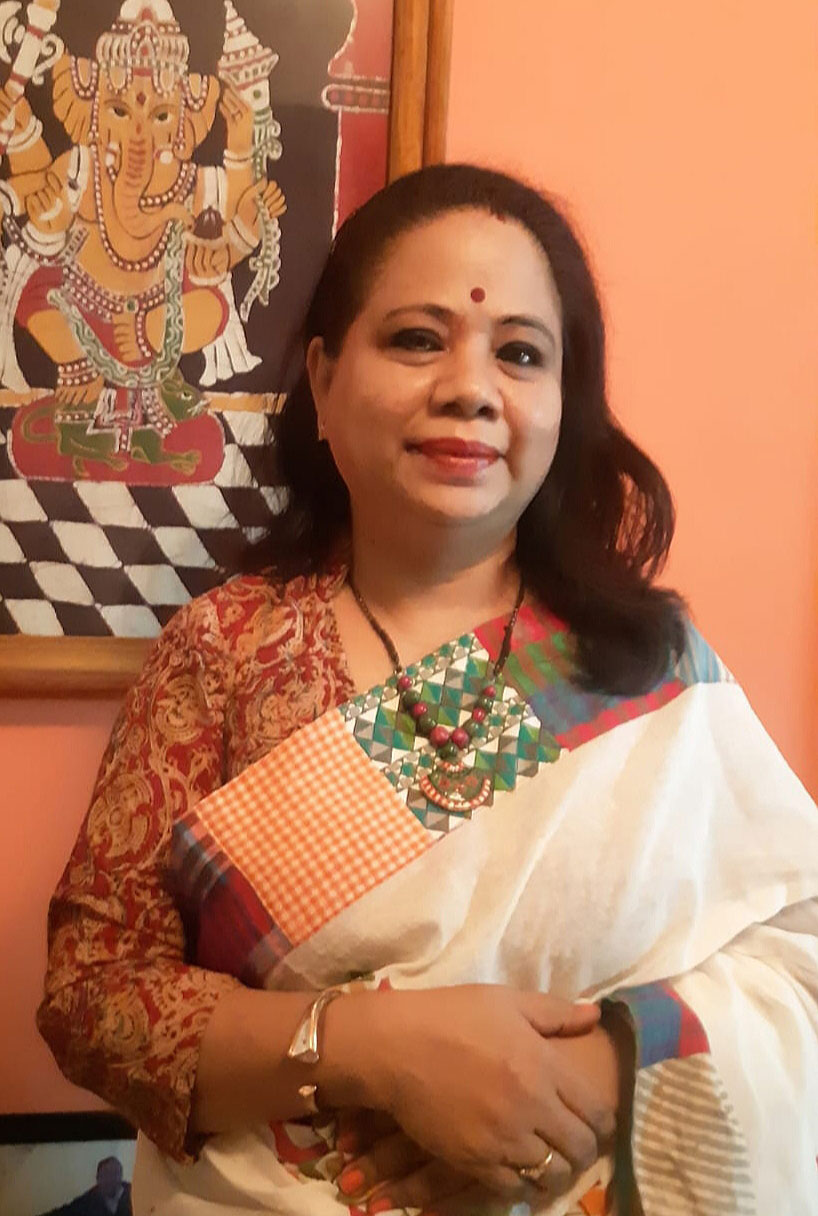 GALLERY
CONTACT DETAILS
Pratiksha Counselling Center
H.NO. 22, Sweetland, Baghorbori
Guwahati-781037
Email-saikiamanjusha@gmail.com
Contact No-Ph: +91 9954072488